Description
The W5F speakers feature the slimmest design available on the market along with the easiest installation. With their discreet and elegant design, the W5F will enhance the decor of your store, restaurant, hotel, commercial space or even in your home as surround speakers. With the included bracket which is molded into the speaker, the installation is easier than hanging a picture. The spring-loaded wire terminals and the molded speaker wire grooves seamlessly hide all the wires behind the speaker providing a clean appearance.Download brocedure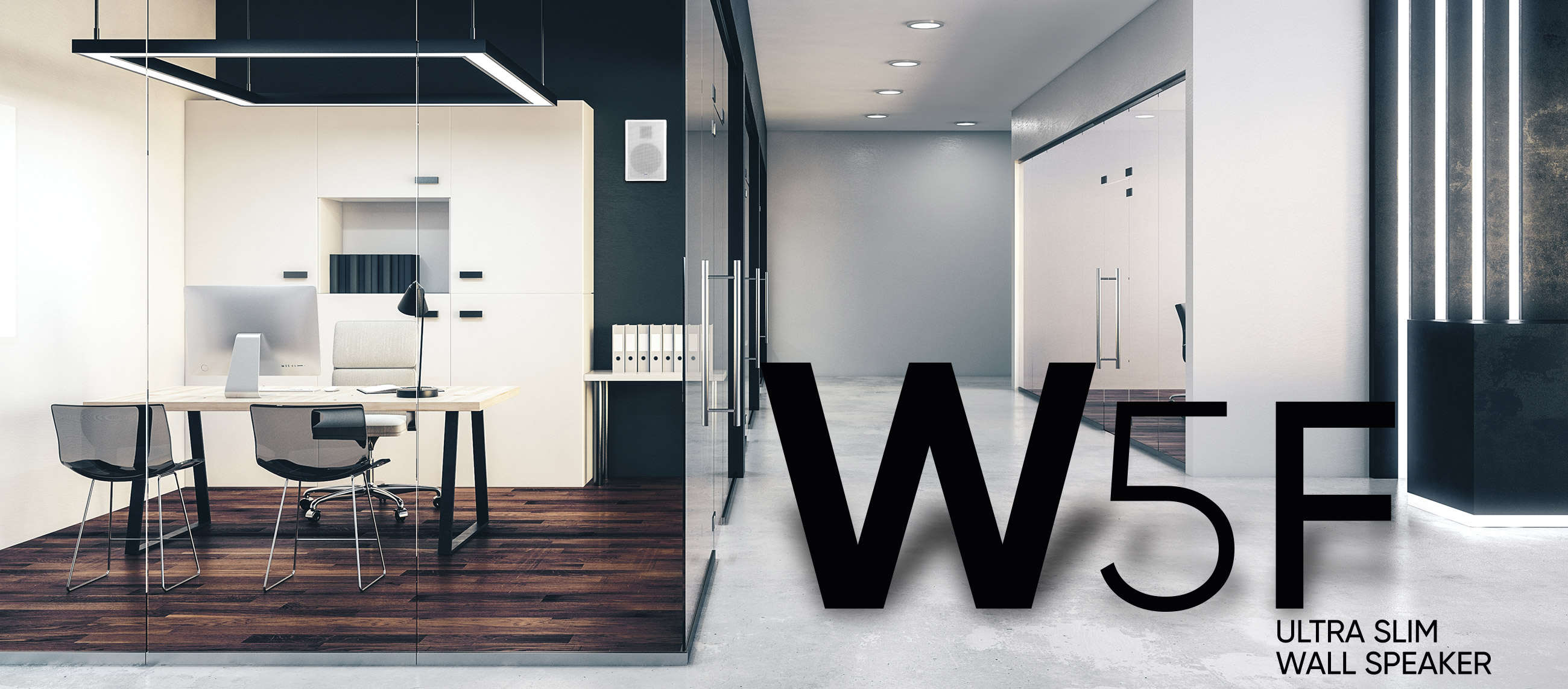 ULTRA-THIN DESIGN
With their ultra-thin design the W5F flat speakers fits all your installations where the design is important.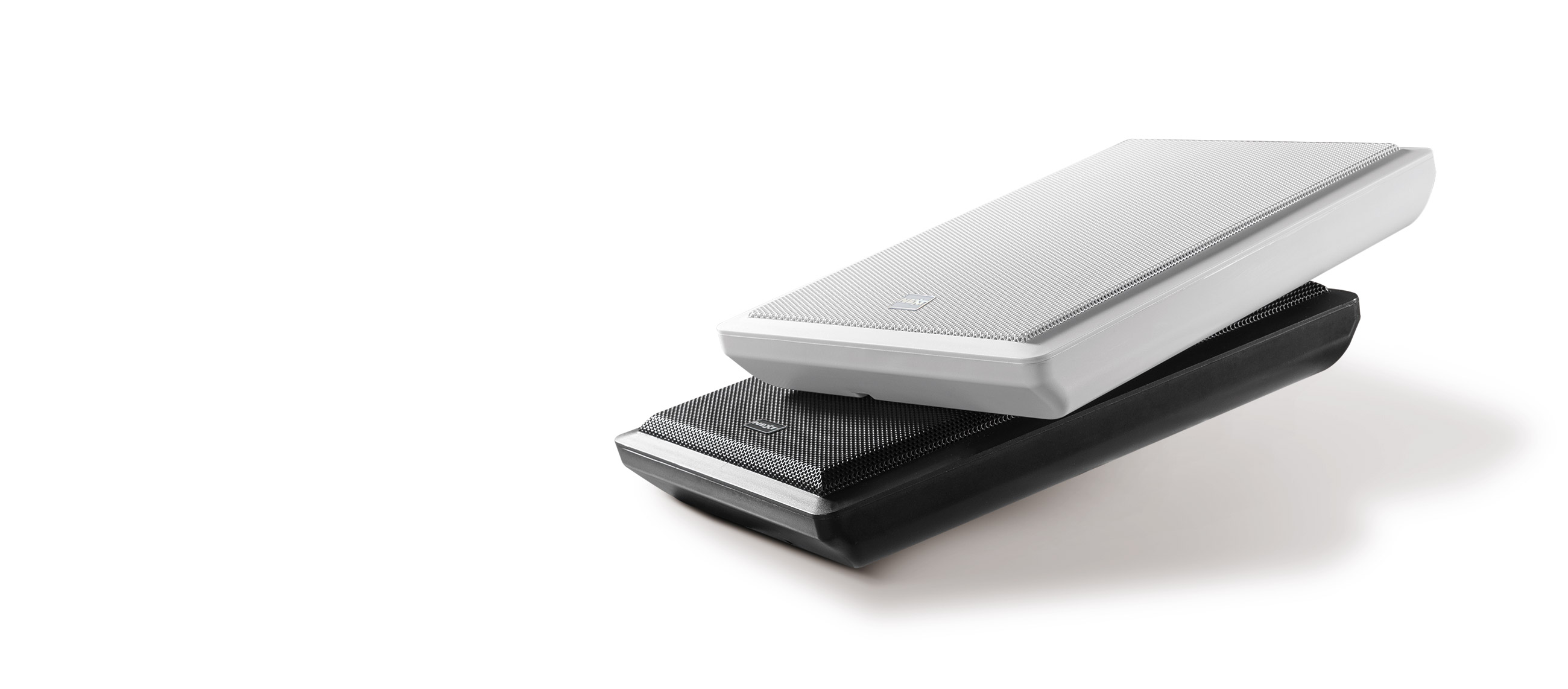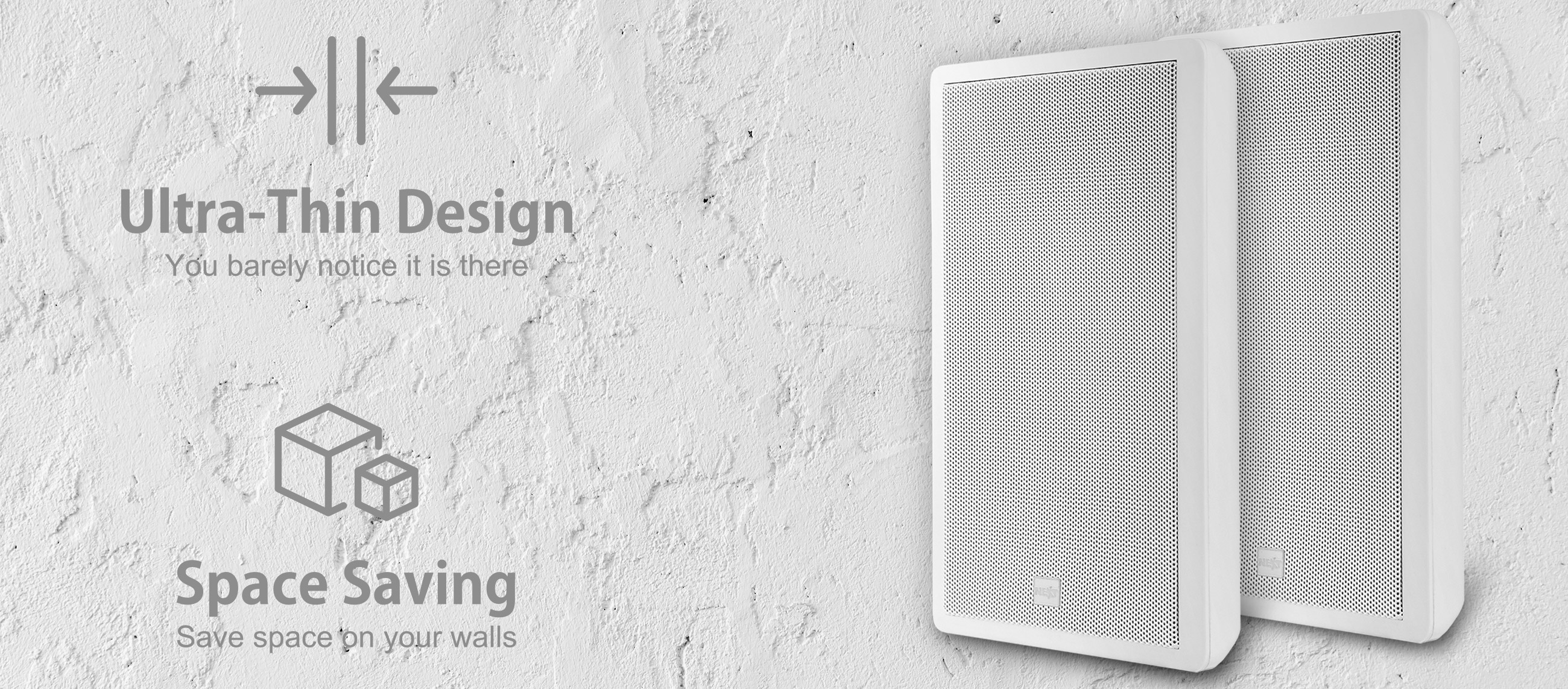 DETACHABLE LOGO
For your discreet installation your W5F are perfectly integrated, and if necessary it is possible to remove the logo.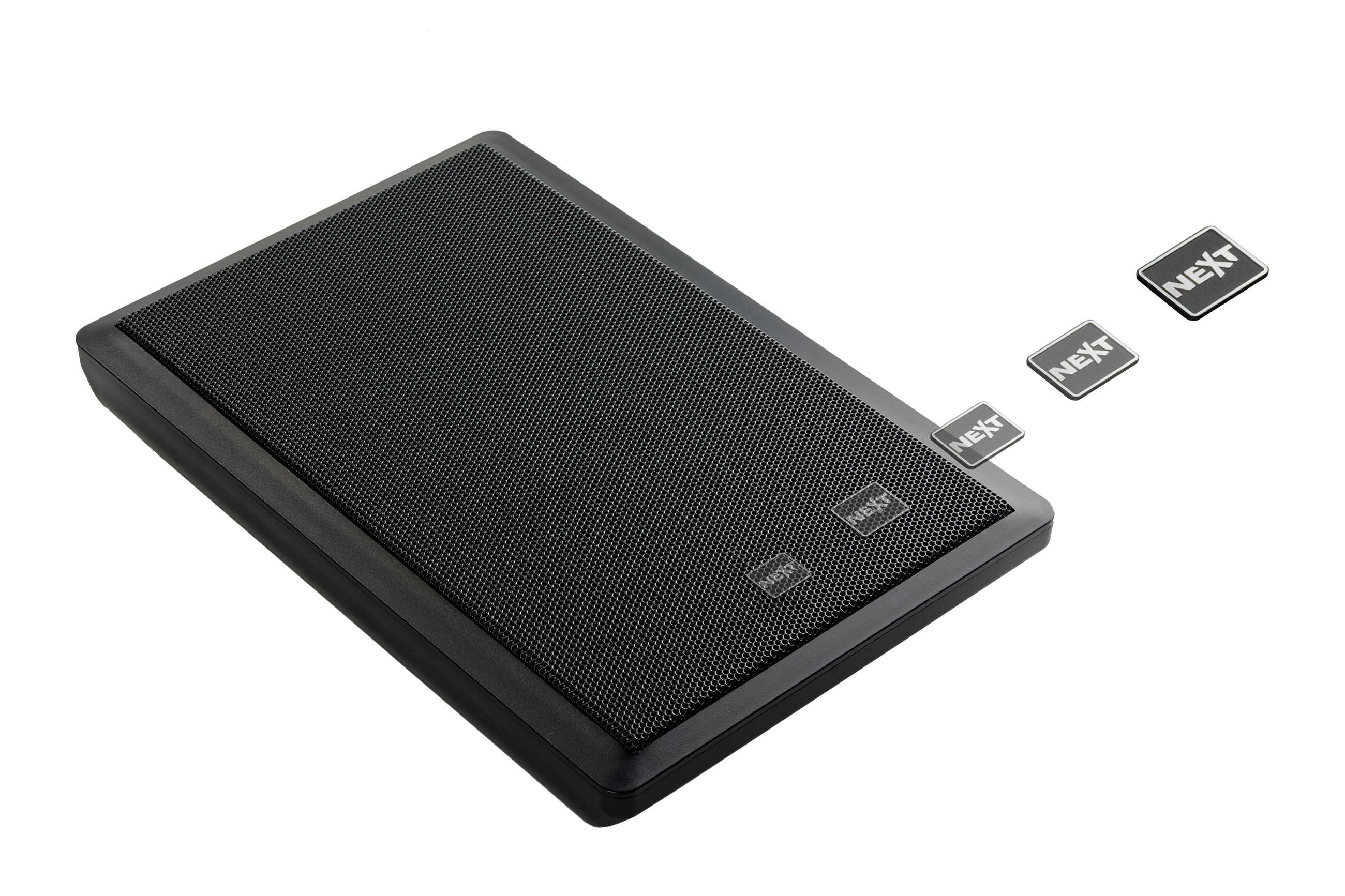 INTEGRATION WITH AMPLIFIERS
Easily pair your W5F with the entire range of NEXT Audiocom low-impedance amplifiers.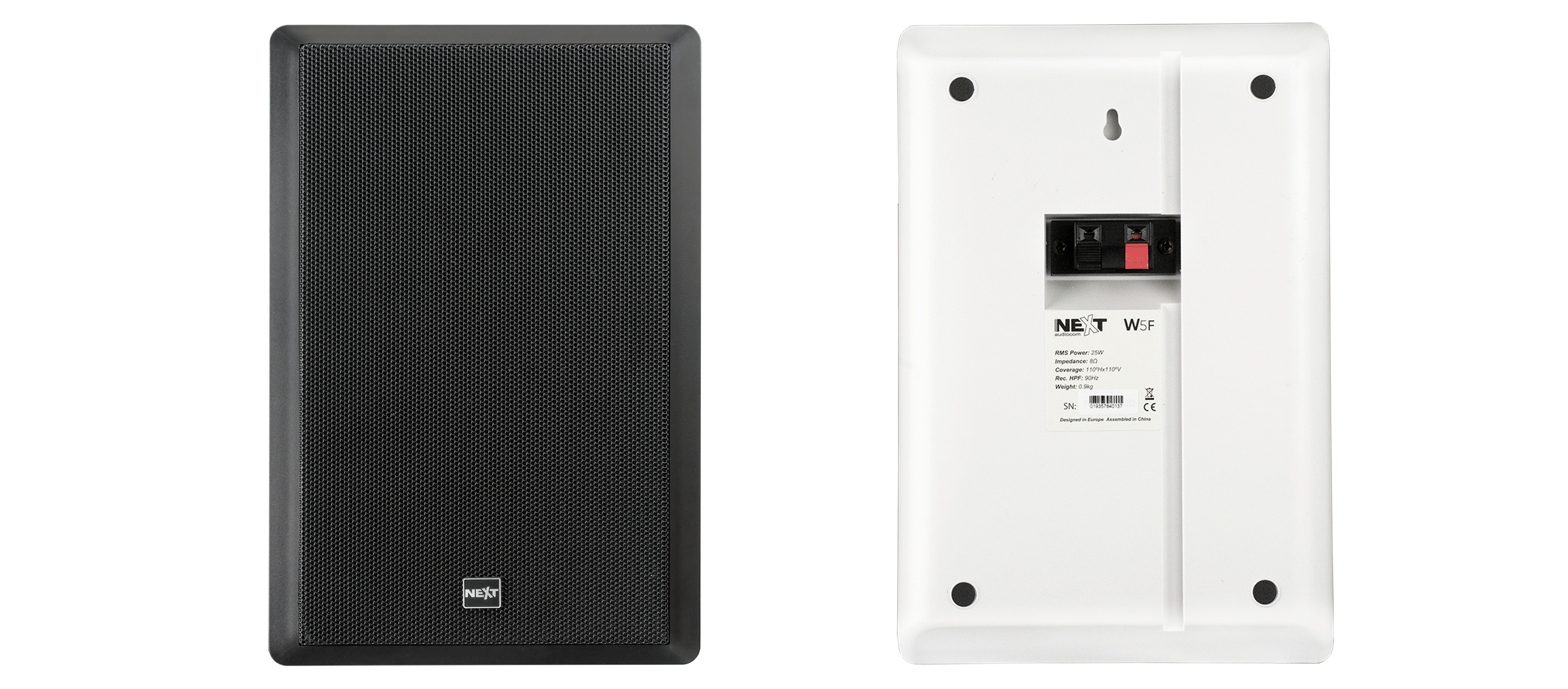 TREBLE DRIVER PROTECTION
The HF Driver Protection gives the W5F speaker a higher protection on the High Frequency Driver against unexpected audio peaks during music reproduction.