Description
Product Type
Active 2-Way Line Array Element
Frequency Response (-6dB)
58Hz – 19.000Hz
Nominal Coverage (-6dB)
120º x 15º
Amplifier Technology
2 channel switched mode class D with DSP
LF Section Power
RMS: 1100W / Program: 1480W / Peak: 2960W
HF Section Power
RMS: 550W / Program: 740W / Peak: 1480W
DSP Technology
Controlled Networkable DSP 24bit/48kHz
DSP Adjustable Parameters
6 PEQ, Delay, HPF, LPF, Bass Enhancer, Level, Polarity, Mute
DSP Presets
6 Factory and 2 User, selectable via software or rear panel switch
Control Type
Via RS485 and suplied software "SOUNDWARE"
Maximum SPL (calculated)
128.5dB / 134.5dB (Full-Space)
Low Frequency Driver
1 x 12″ (300mm) / 3″ (76mm) VC, Neodymium, B&C custom speaker
High Frequency Driver
2 x 1.4″ (36mm) exit / 2.5″ (65mm) VC, B&C custom compression driver
Input Connectors
Signal: 2 x XLR ; Power: 2 x powerCON
Power Input
180V – 245VAC
Dimensions (WxHxD)
602 x 350 x 465 mm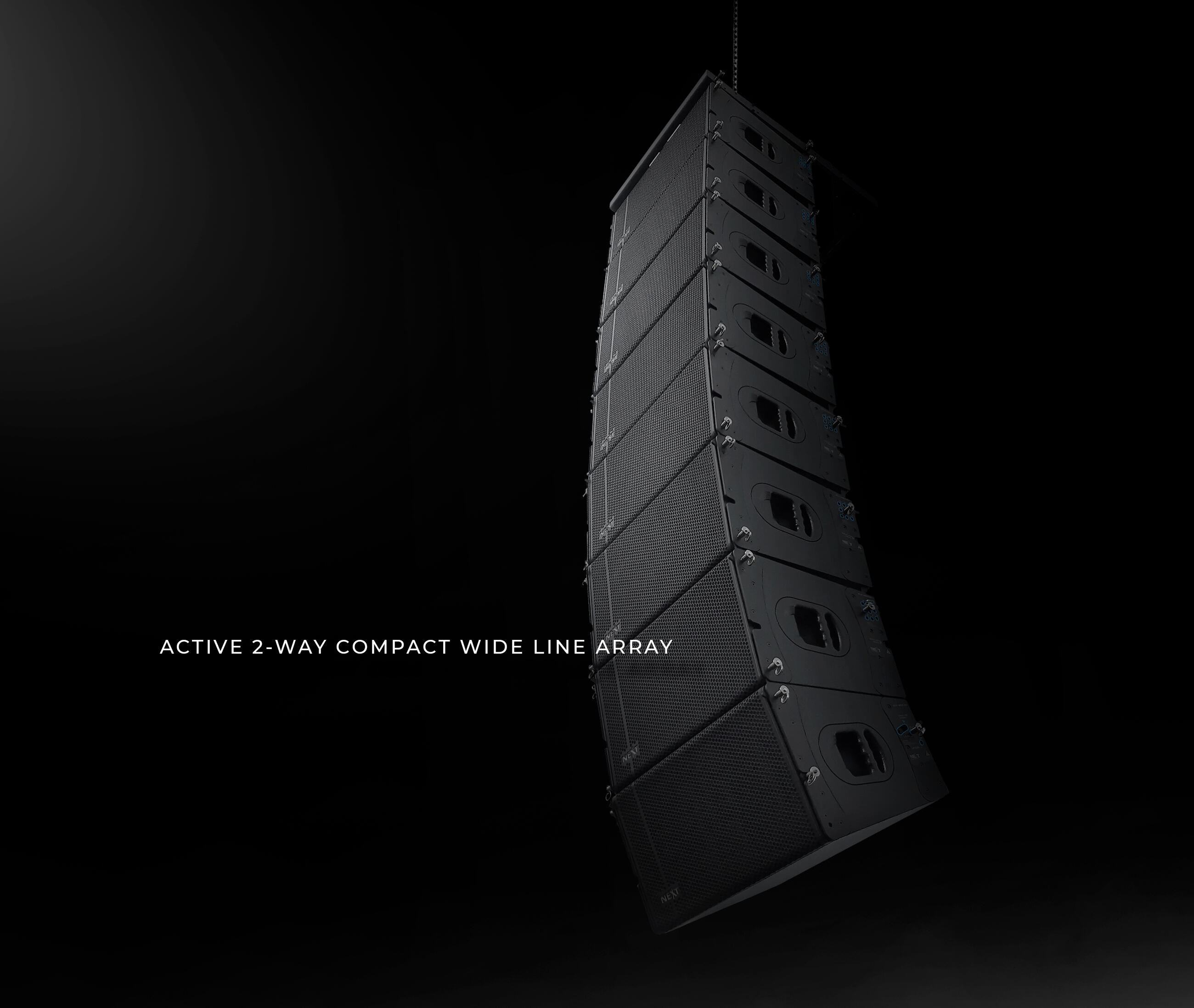 FROM SMALL TO MEDIUM VENUES
LA122A/ LA122WA can be used indoor or outdoor, from small to medium venues.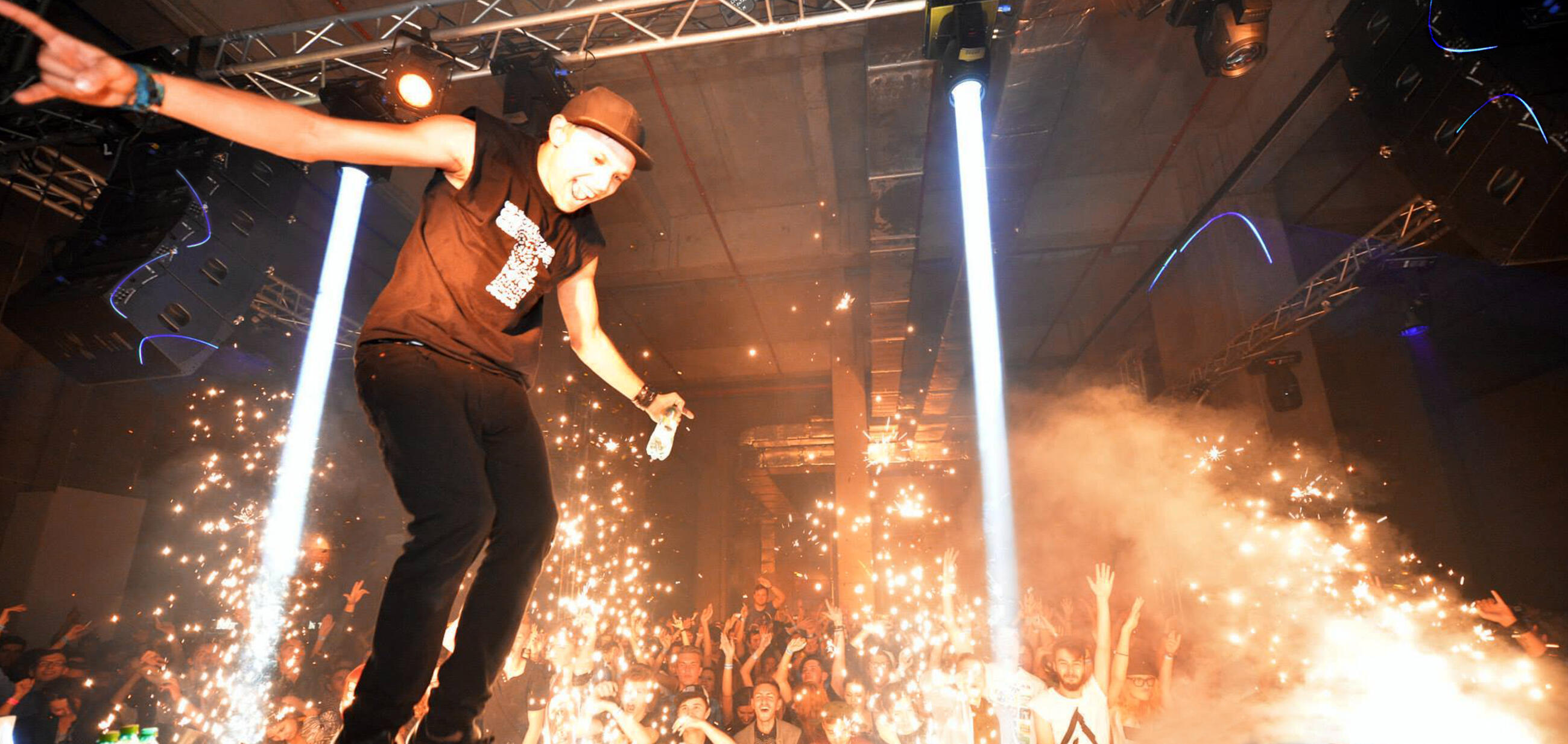 The high efficiency 2220Wprg DPAmplifier module, integrated with an advanced digital processing (DSP). With the Soundware software it is possible to edit each one of the six pre-loaded presets and store it in one of the two free memories. Editable parameters are: input equalization, input delay, input high-pass/low-pass filters and a Bass Enhancer function. A total of 255 units can be controlled simultaneously.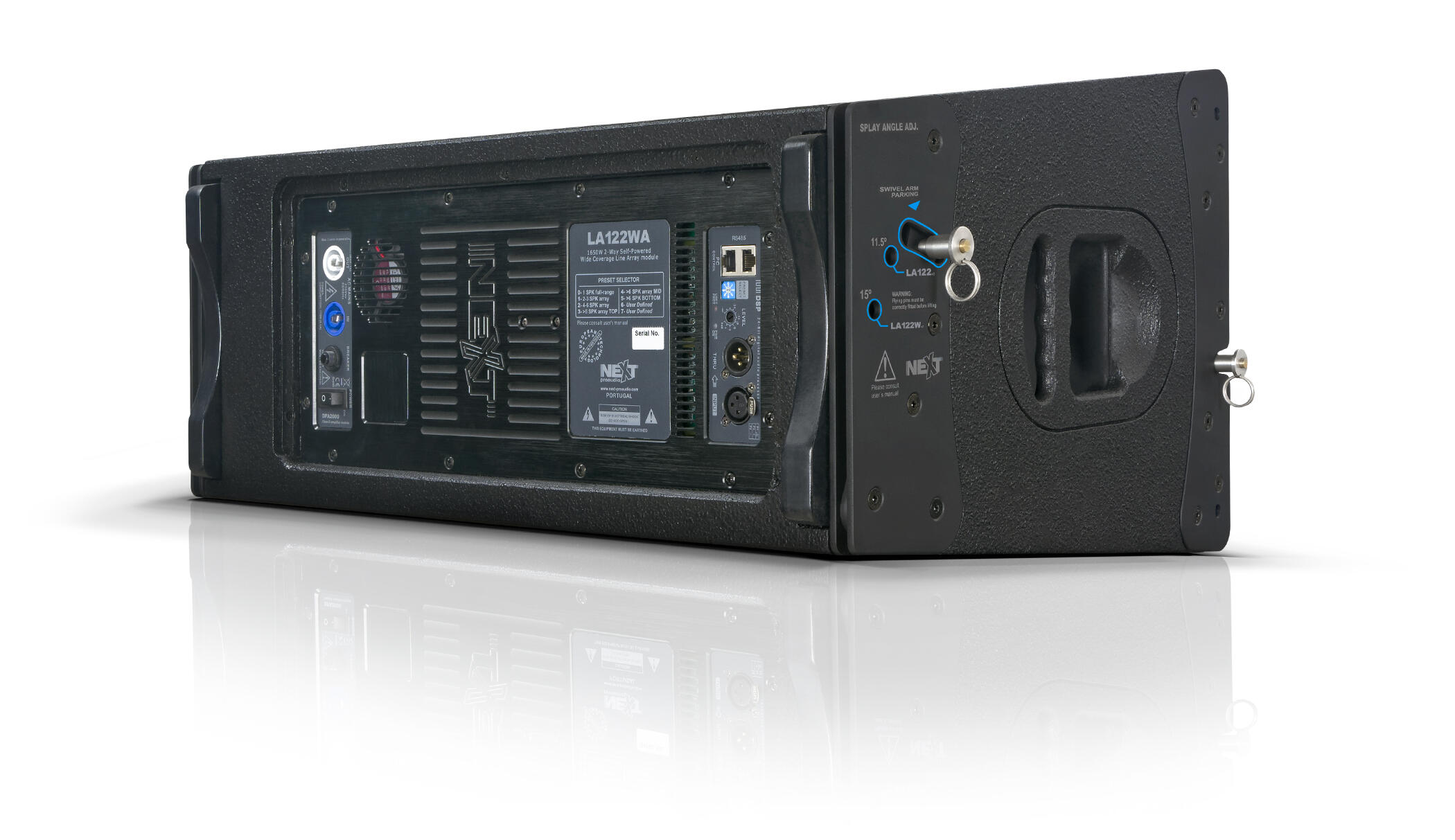 VERSATILE USE
You can use your LA122WA flown with LA122A, flown with the subwoofer Las118A and LA122A or stacked on the ground. Alternatively the LA122WA can be used on the stage as front-fill.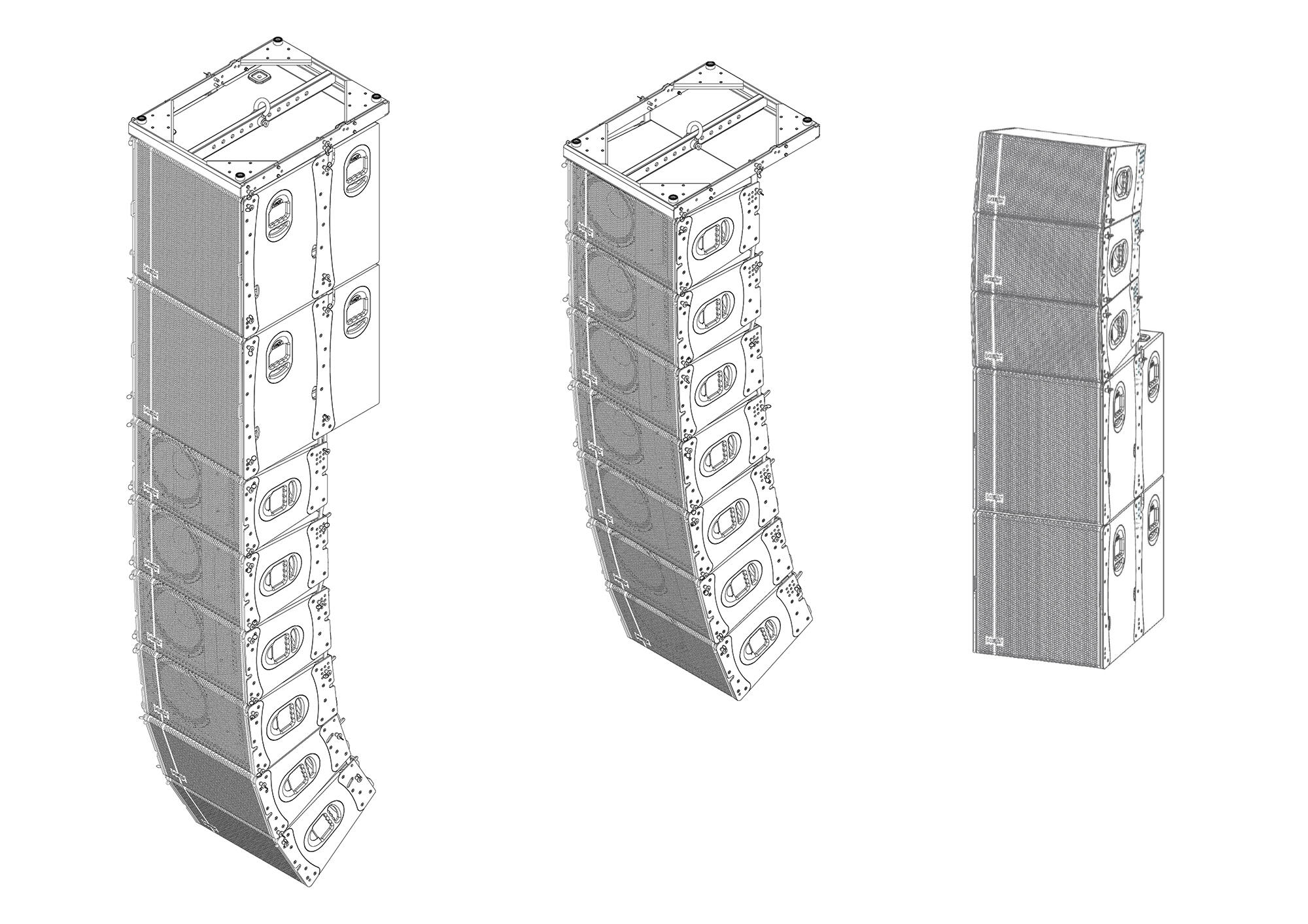 NETWORKABLE DSP
The integrated DSP and low-noise AD/DA converters give eight selectable presets (six factory defined and two user-defined) accessed by a selector on the module front panel or real-time edited on a PC, using the supplied Soundware software via USB remote control. This permits easy customization of the sound programme for different applications and venues.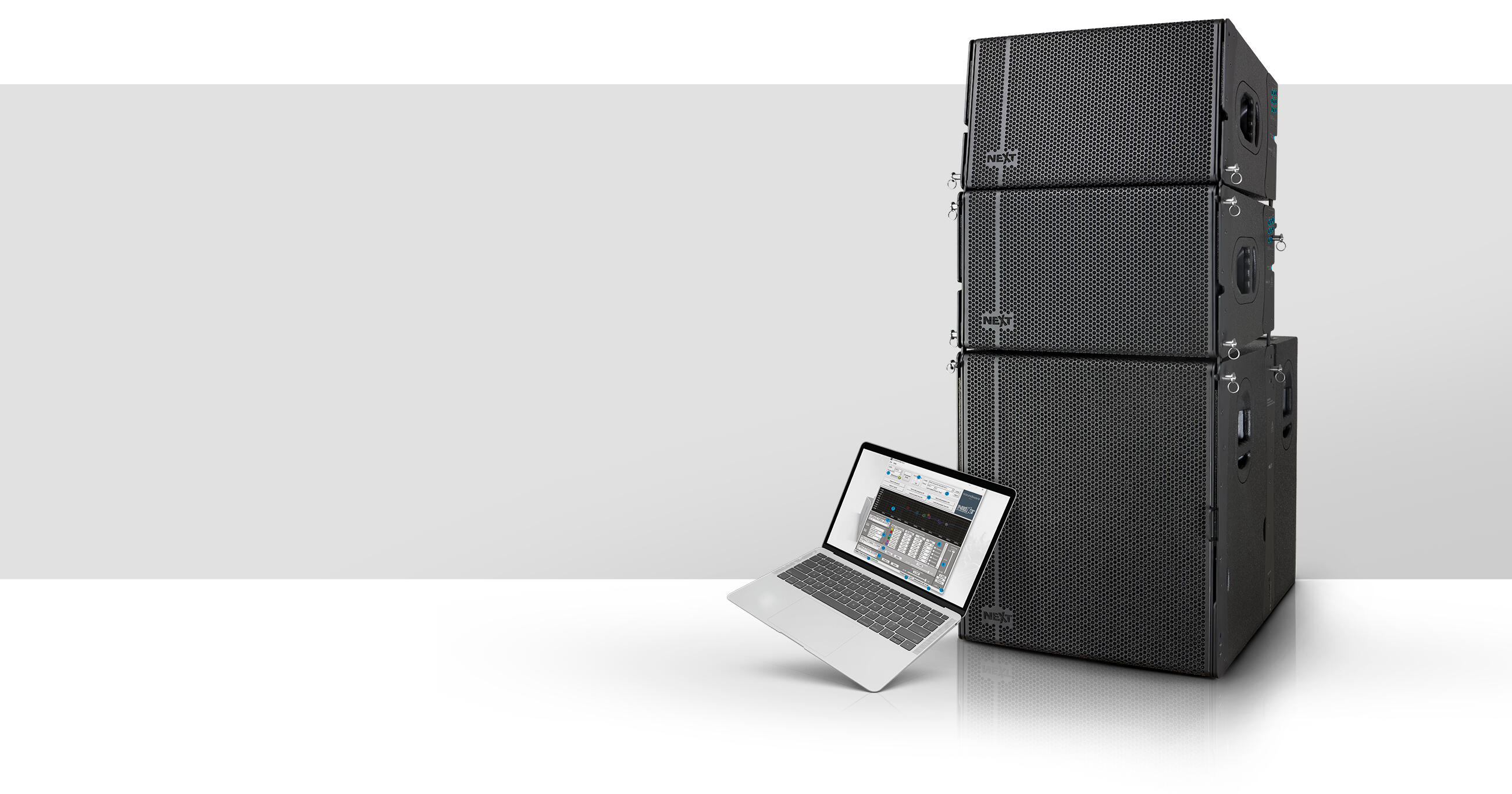 EASILY TRANSPORT YOUR LA122WA
Several types and different configurations of flight cases and covers are available to facilitate transport and provide additional protection to the LA122WA cabinets and its accessories.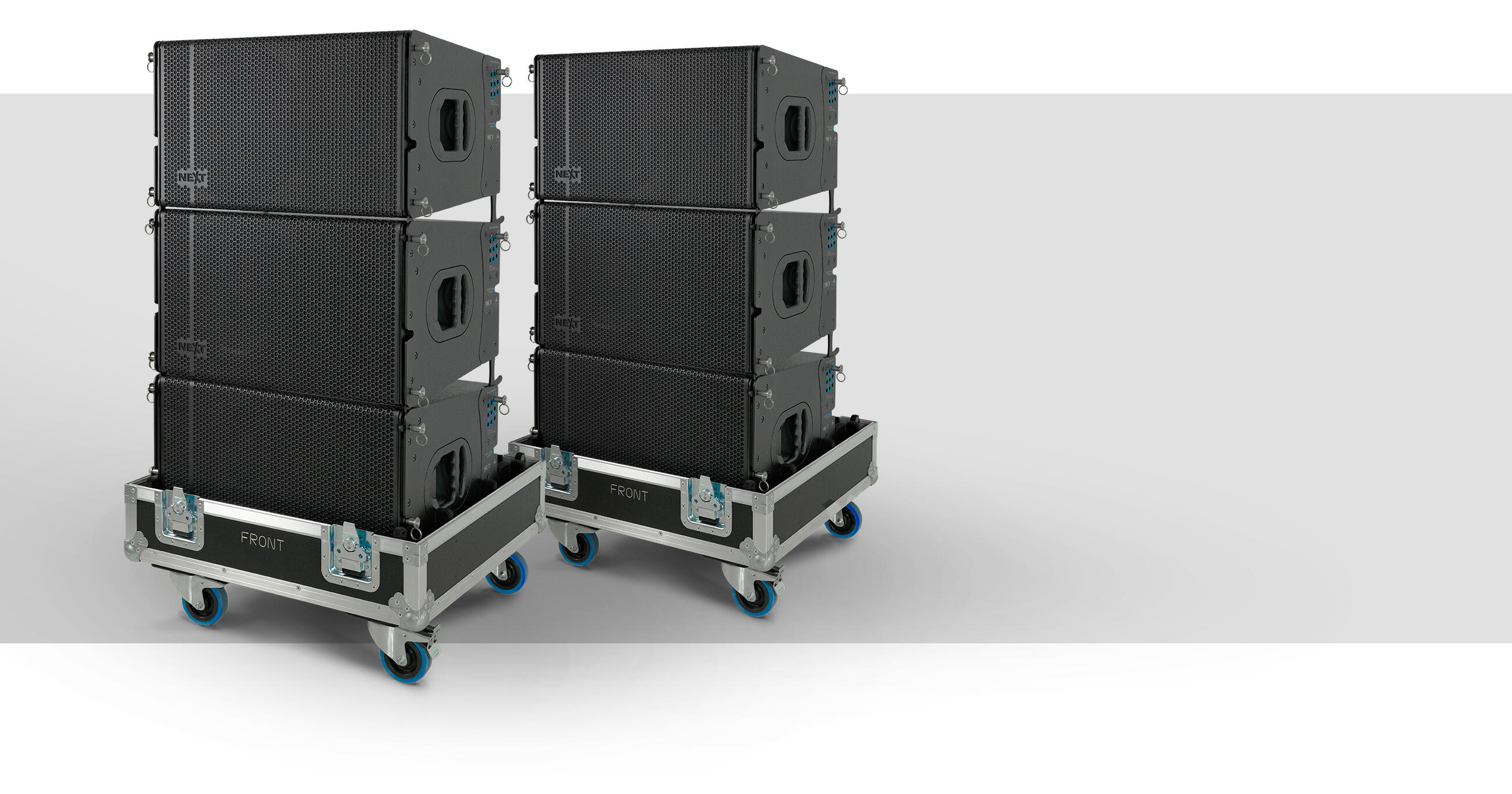 EASE & EASE FOCUS
With the available LA122WA EASE Files you can perfectly simulate the acoustical performance of the complete sound system to find the optimal setup for any given venue.
COMPLEX CONSTRUTION
The LA122WA incorporates a special 12″ low frequency transducer employing a 75mm voice coil and neodymium magnet motor assembly. High frequency reproduction relies on the exceptional characteristics of two 1.4″ neodymium compression drivers designed for use in applications where high SPL and low distortion are required. A titanium diaphragm featuring a 65mm copper-clad, aluminium flat-wire voice coil, yields high sensitivity, low distortion and extended frequency response. The two HF drivers are loaded by a wave converter with path length equalization, the ICWG, that transforms the spherical waves into cylindrical isophasic waves coupling seamlessly with the other high frequency transducers of the array.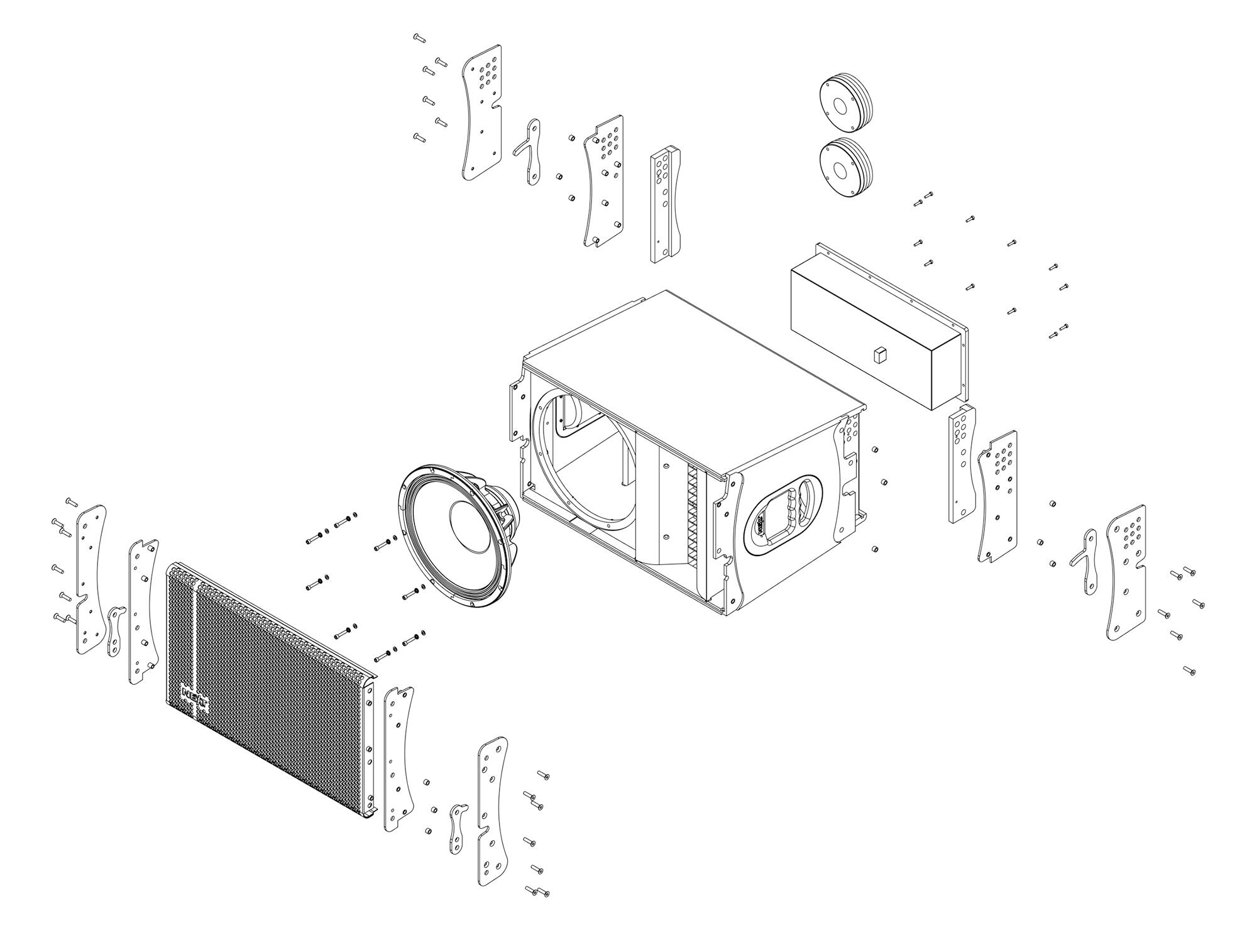 COMPANION LAS418A SUBWOOFER
The LAs418A houses two long excursion and high power neodymium B&C 18″ drivers powered by the Powersoft DPA3000 (power module with DSP). This unit is capable of delivering up to 3200Wrms with a magnificent precision and punch at incredible SPL, combining optimized acoustic, electro-acoustic and electronic solutions to maximized efficiency.