Description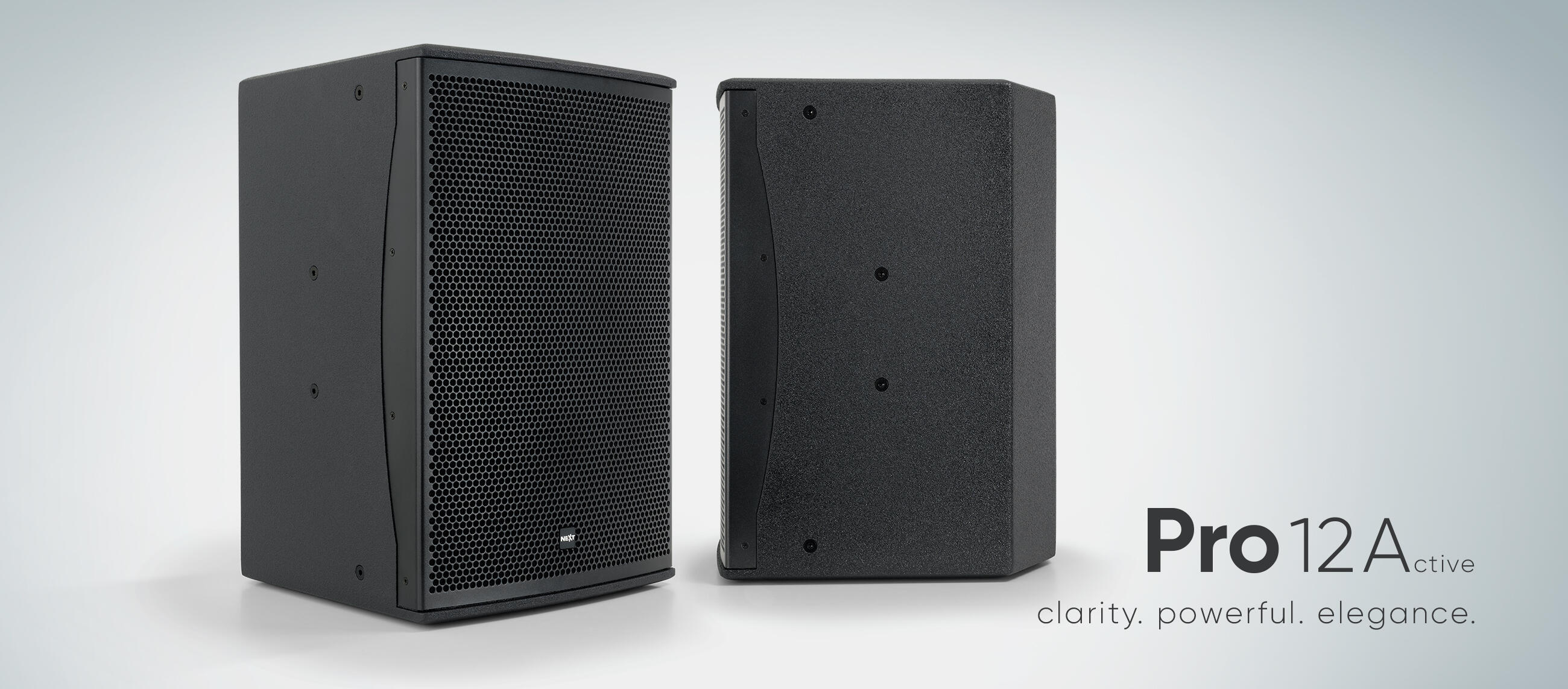 INTEGRATED DSP PROCESSOR
The Pro12A has a 2 channel mixer, BT included and 5 presets available to select and sound your spaces with quality. You can connect any instrument, microphone, CD Player or audio mixer to the active Pro Series input. The Pro speakers can be connected between each other using the "Mix Out" connector. An active external subwoofer can be added to extend the system frequency response.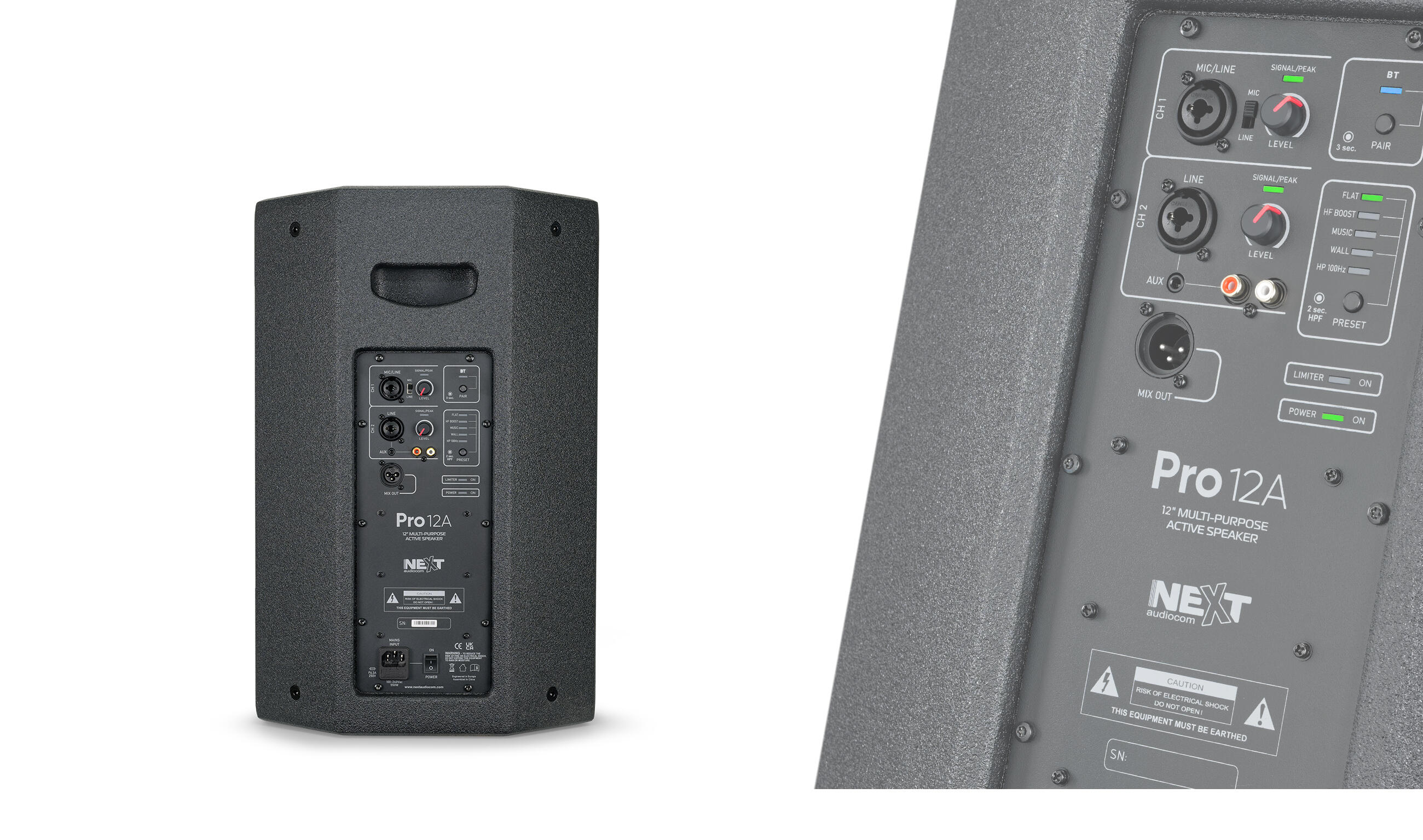 EASY INSTALL
The optional U-bracket allows mounting the Pro12A cabinet both horizontally and vertically. The U-Bracket has a total angle adjustment span of 115º. Depending on the adjustment bolt used, the final speaker's angle may vary (100º to -15º, 10º to -105º or -80º to -195º).
FOCUS ON DETAILS
Thanks to the focus on details, the Pro12A is one of the best available solutions on its segment. The premium-quality components provide a balanced sound with an excellent low frequency extension and a refined look.
VERSATILE USE