Description
The M1 is an ultra compact and lightweight 4-channel digital stereo mixer with BT to use as a "traditional mixer" or USB Audio Interface. When used as a USB Audio Interface, it can be connected to a PC, allowing the production of online content with high-fidelity sound, either for real-time transmission (streaming) or production of offline videos and podcasts. You can also record directly to a USB stick.Download brocedure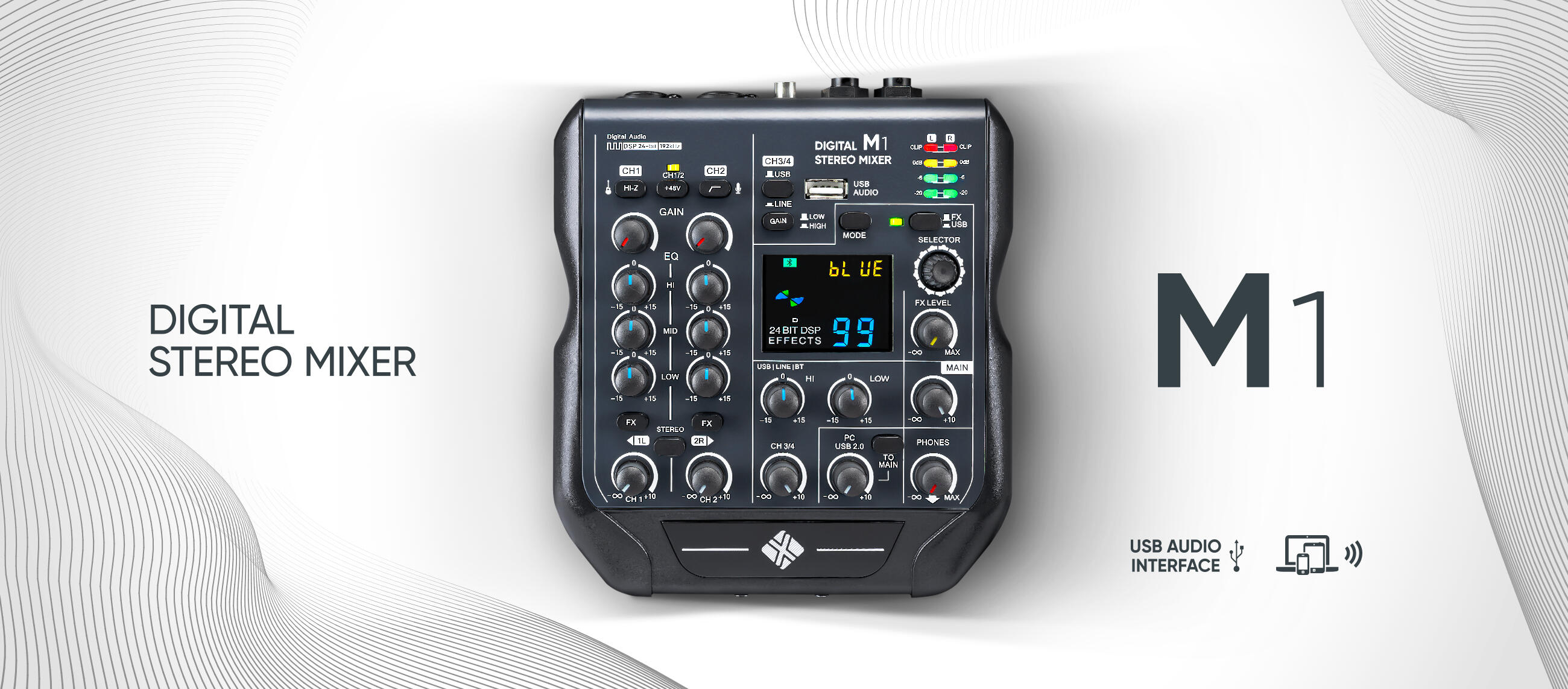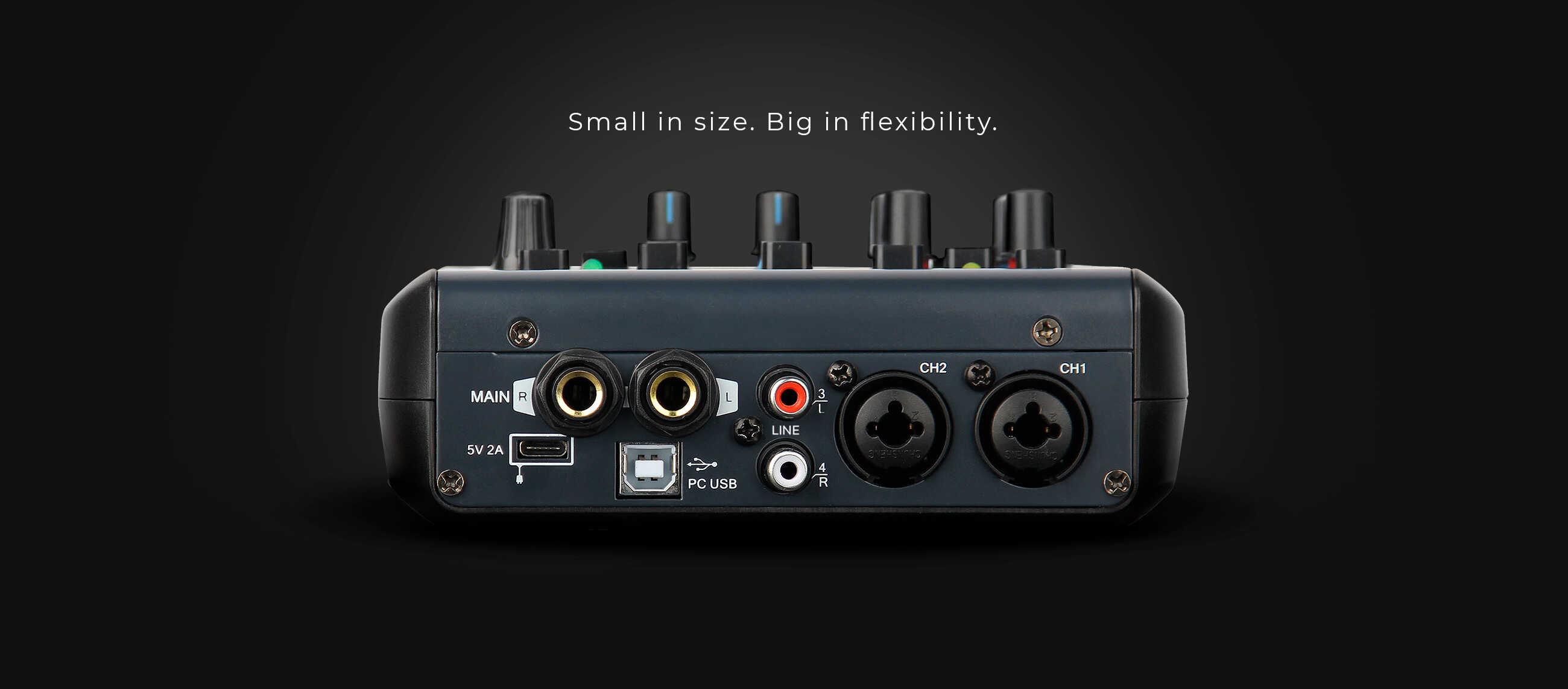 MAXIMUM FLEXIBILITY
The M1, is USB powered, enabling power through a power bank or even a battery-powered speaker with power bank function. This way you can create your own portable audio system.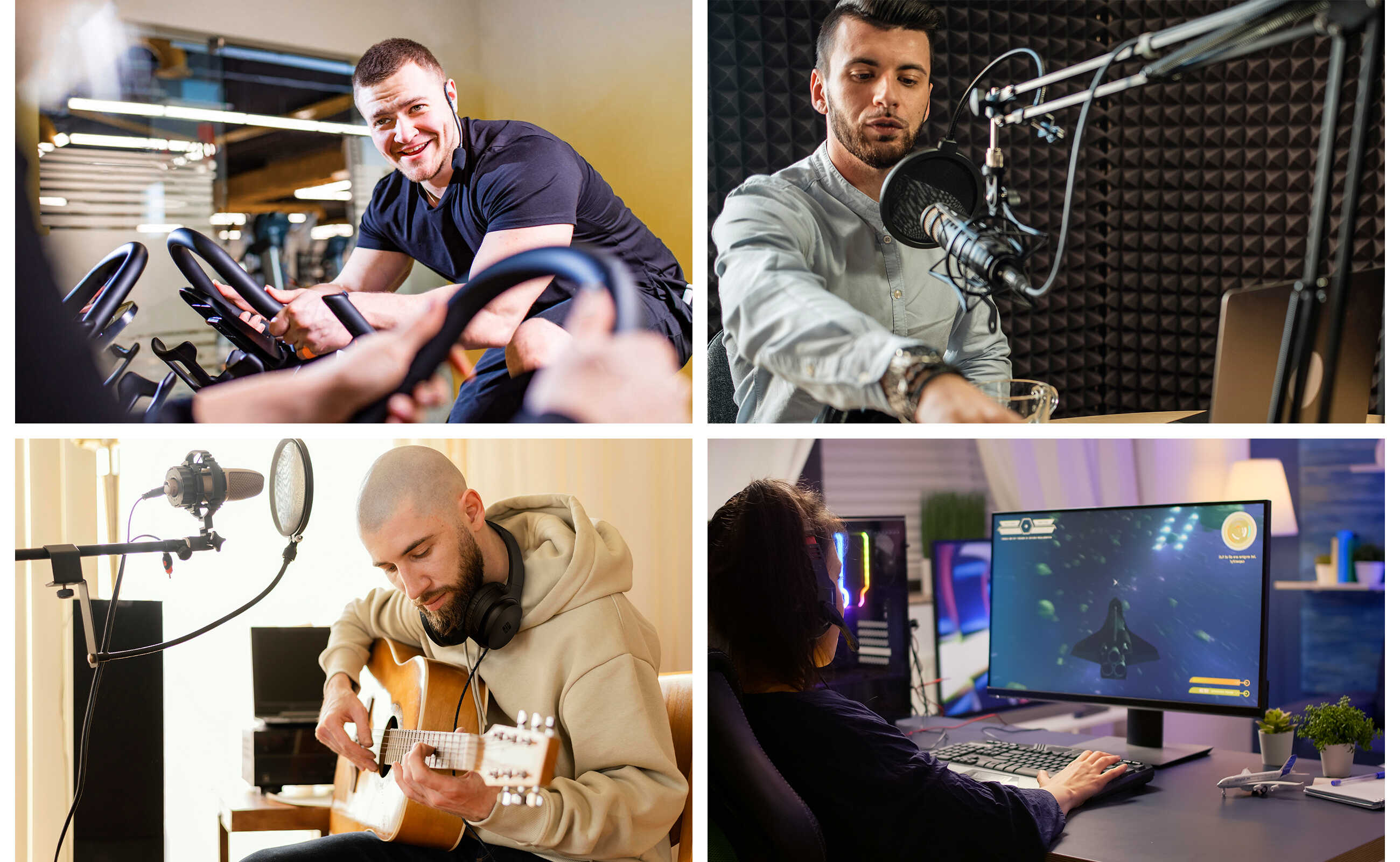 ONE MIXER, SEVERAL APPLICATIONS
The resistant and lightweight structure of the M1 allows you to use it in the most diverse situations, whether for voice or instrument control in live or recorded sound, or used as a USB interface for your computer recordings or for real-time audio content creation.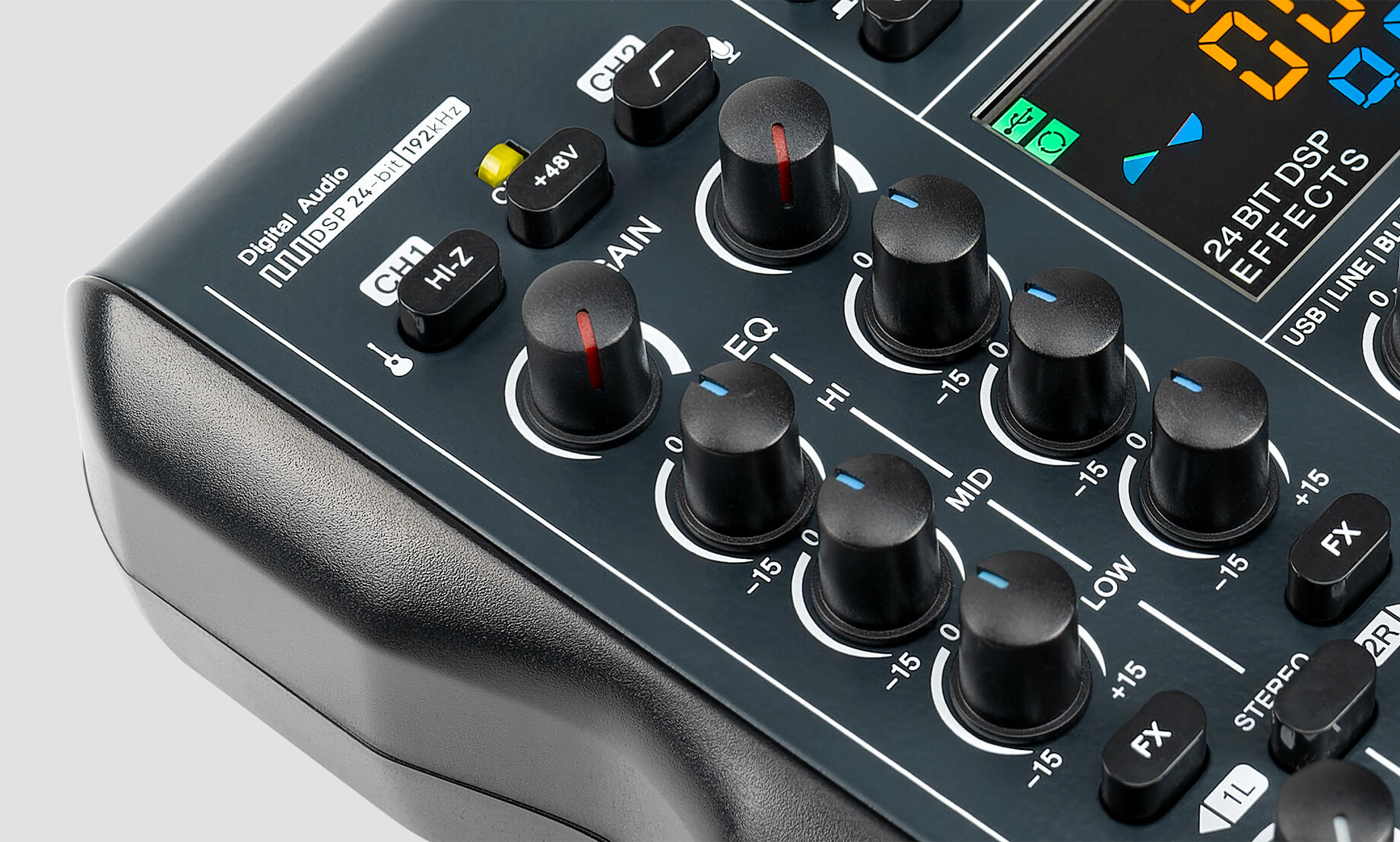 YOUR MIXER, YOUR CONTROL!
The M1 Digital Stereo Mixer incorporates 99 effects, phantom power (+48V), High-pass filter, EQ (bass, mid and treble), Hi-Z, line input, BT (v5.0) and direct play/recording from/to USB stick.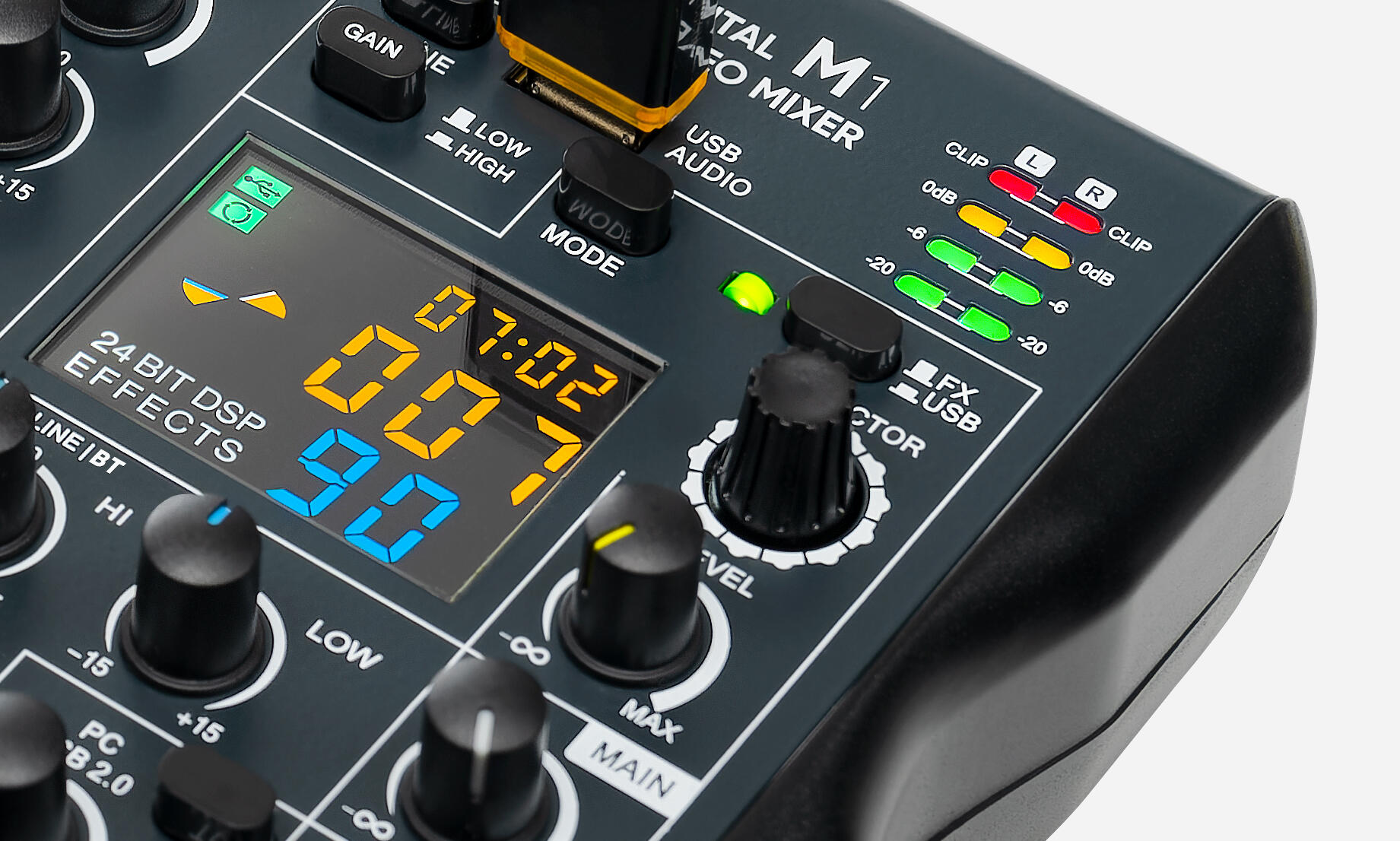 INTEGRATED DSP
With the integrated DSP is possible to have dedicated presets for different situations such as Ambience, Bathroom, Room, Plate, Spring, Hall, Warehouse, Cathedral, Gated Reverb, Chorus, Chorus Reverb, Phaser, Phaser Reverb, Flanger, Flanger Reverb, Rotary, Delay.
LIGHT AS A FEATHER
For a more versatile and portable use, the M1 uses light and robust components allowing a total weight of less than 600g. This mixing console was designed to fit in the palm of your hand.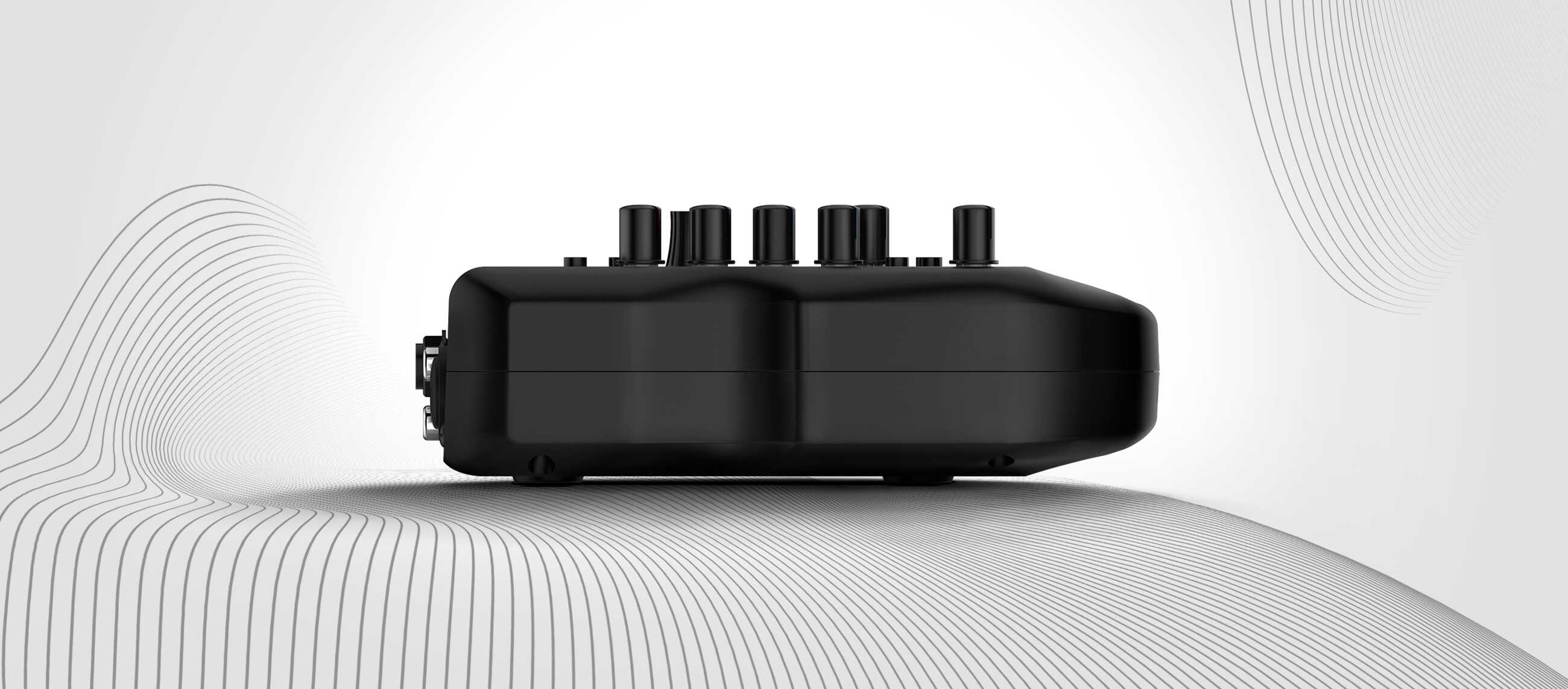 KEY FEATURES

Extended Compatibility
Wireless/Wired compatibility with your Smartphone, Tablet, Laptop, Desktop, TV, Game Console and many other devices.

Audio Streaming
Share with the world, in real-time, all your creations and/or live performances.

Effects
This device has audio effects that will enhance your performance, helping you to sound like a pro.

Microphone Input
The MIC input allows you to connect your microphone directly on the device.
USB Player
With the incorporated USB Player, it is possible to insert your USB Flash Drive and play your audio files directly on the device.

USB Powered
USB power supply allows power through a power bank. This way, you can create your own portable audio system.
TECHNICAL SPECIFICATIONS
Product Type
Digital Mixing Console (USB Audio Interface)
Mixer
4 Channels (2 x Mono | 1 x Stereo)
DSP Technology
24bit | 192kHz
Effects
Ambience, Bathroom, Room, Plate, Spring, Hall, Warehouse, Cathedral, Gated Reverb, Chorus, Chorus Reverb, Phaser, Phaser Reverb, Flanger, Flanger Reverb, Rotary, Delay
Wireless Connection System
BT v5.0
Wireless Range
10m (32.8ft)
Audio Signal Inputs
BT | Microphone (+48V) | Instrument (HI-Z) | USB | AUX | CD Player | PC (2 Channels)
Input Connectors
2 x XLR / TRS combo | 1 x 3.5mm Stereo Jack | 1 x USB | 1 x Stereo RCA | 1 x USB 2.0
Audio Signal Outputs
Main Output | Headphones | PC (2 Channels)
Output Connectors
2 x Balanced TRS | 1 x 3.5mm Stereo Jack | 1 x USB 2.0
Power Input
Power Supply: AC 100V – 240V 50Hz/60Hz | DC 5V – 2A
Power Consumption
10W (2A)
Special Features
HI-Z, Low Cut, EQ (LOW, MID, HIGH), Phantom Power (+48V), Effects, USB Stick Recording, PC Recording
Construction
Reinforced Plastic
Dimensions (WxHxD)
153 x 64 x 175mm (6 x 2.5 x 6.9 in)
Shipping Weight
0.9kg (2lb)